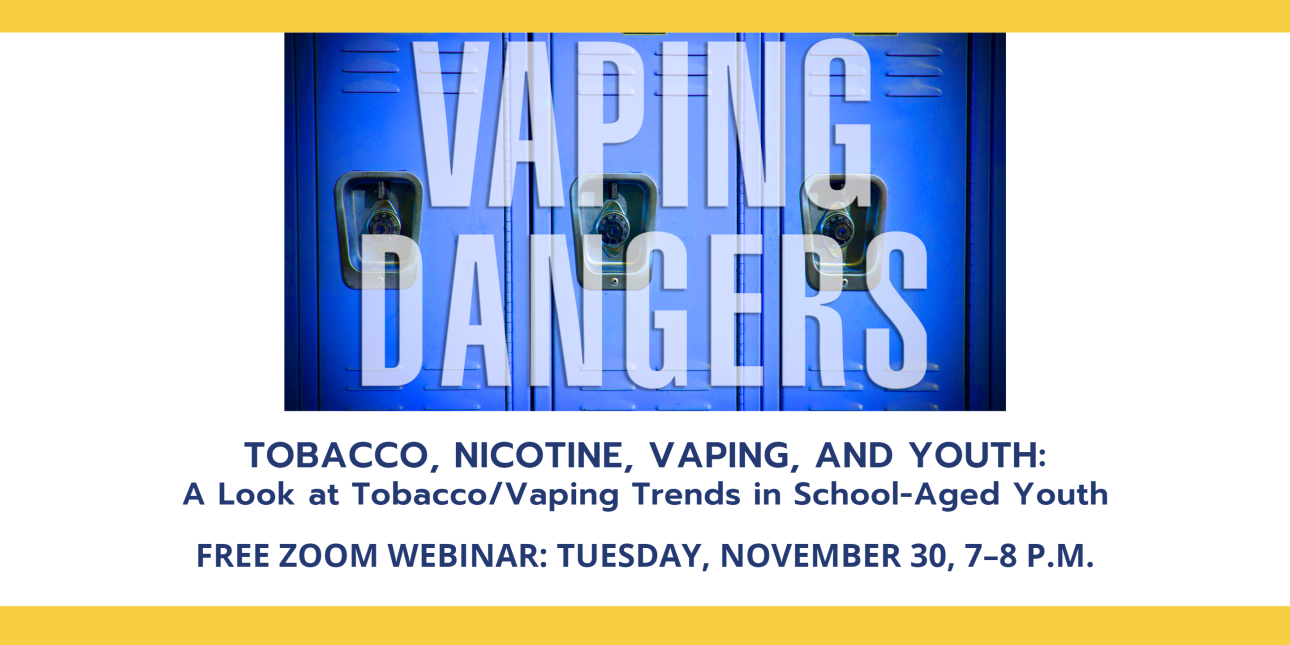 Tobacco, Nicotine, Vaping, and Youth: A Look at Trends in School-Aged Youth (webinar)
Parents, caregivers, and community members are encouraged to attend this special presentation to discover everything you always wanted to know about tobacco/vaping but didn't know who to ask.
Our topics will include:
Traditional tobacco products and their popularity
Electronic Nicotine Delivery Systems (ENDS) — what are they and how do they work?
Vaping and transition to tobacco products
Effects of nicotine on learning and physical and mental health
Cross utilization of ENDS to Utilized CBD's (non-THC) and marijuana (THC) based products
What does the Pennsylvania Youth Survey (PAYS) data tell us?
Cessation/quitting options and available supports for youth and families
Presenter David Fialko is a Nationally Certified Tobacco Treatment Specialist and has worked in the field for nearly 20 years. He works for The Council of Southeast Pennsylvania, Inc., a private nonprofit organization founded in 1975 that provides prevention, intervention, and addiction recovery solutions.
Learn more and register at https://bit.ly/TobaccoVapingTrends
This project is funded through the Health Promotion Council and the PA Department of Health.
This FREE webinar is sponsored by Cheltenham Communities That Care (CTC).