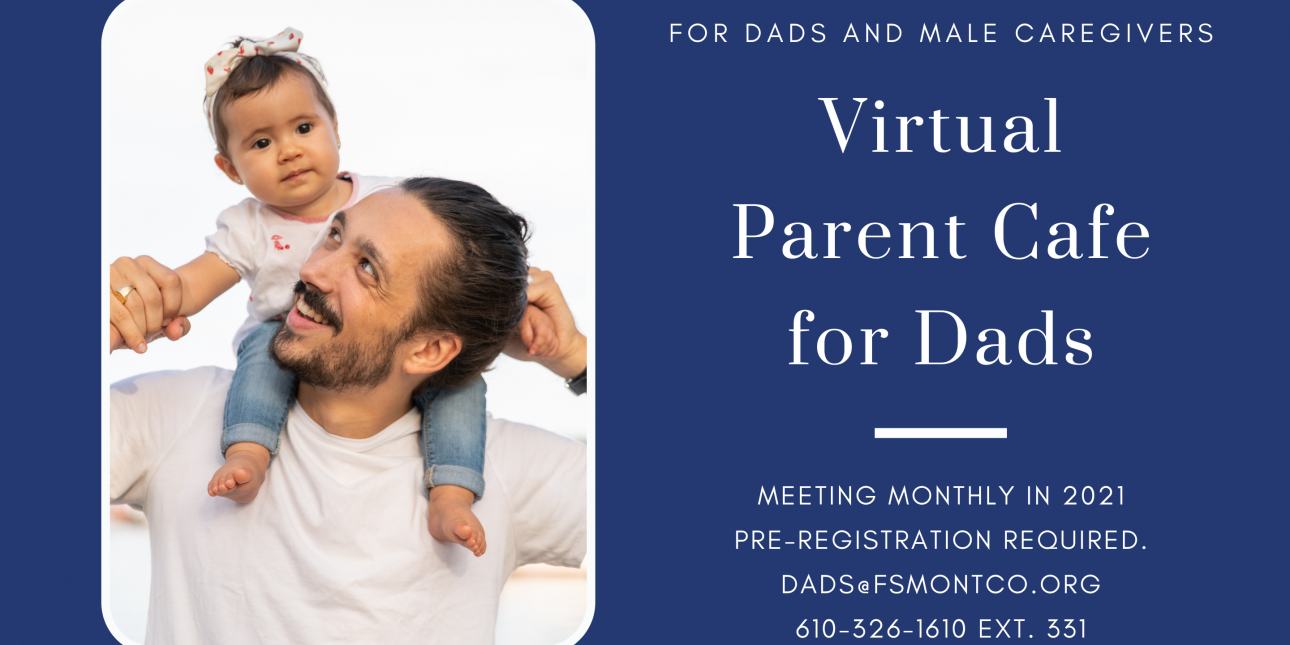 Virtual Parent Cafe for Dads
Join "Connecting with Dads" of the Pottstown Family Center for VIRTUAL PARENT CAFÉ for DADS, a place to hold conversations to keep your family strong.
With the help of a trained room host, fathers and male caregivers will engage in group discussions. They will share parenting tips and learn ways to strengthen their families by building protective factors.
This workshop is open to dads, uncles, grandfathers, and any male caregivers of children under the age of 18.
The registration link is below. You must register in advance to receive the link to join the session.
Questions? Contact Jason Fine at dads@fsmontco.org or 610-326-1610 ext. 331.